Back to About us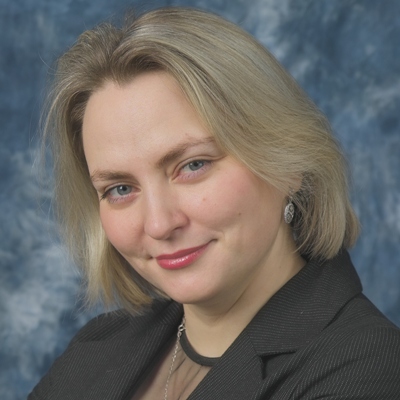 About
Dr Maria Aleksandrovich, PhD – psychologist, researcher, and academic teacher, Head of the Department of Psychology, Pomeranian University in Slupsk, Poland, Visiting Professor at UiT – Arctic University of Norway.
Grants and Scholarships: Honoured Scholarship for the Best Doctoral Students (2002), Queen Jadwiga Scholarship (2000; 2002), Scholarship of Polish Ministry of Foreign Affairs for Young Scholars (2003/2004), University of Genoa Honoured Scholarship (2004/2005), EEA Grants and Norway Grants (2014; 2015), National Centre for Research and Development (2016), NAWA Scholaship (2019),
Awards: Award of the National Academy of Sciences of the Republic of Belarus (1998). Pomeranian University Rector's Award for Didactics (2017). Honoured Medal for Excellent Service (2019).
Memberships: International Society for the Study of Behavioural Development, American Psychological Association, European Council of High Abilities, International Society for the Study of Individual Differences, International Perspectives in Education, Society for Dance Research.
Research interest: Psychology of Gifted and Talented, Psychology of Individual Differences, Developmental Psychology, and Psychology of Dance