Back to About us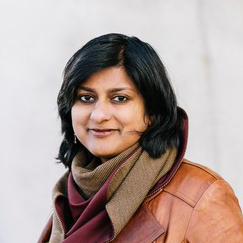 About
Prof. Dr. Alisha M.B. Heinemann is working at the University of Bremen, in the faculty of Pedagogy and Educational Sciences and at the Institute Technology and Education. Here she manages the department "Learning Pathways and Diversity".
She has already worked on many different research topics, her main interests being:
Migration and Refugee Studies
Decolonize Education
Approaches to Critical Pedagogy
Lifelong Learning
Vocational Training
German as a Second Language
Multilingual classrooms
All these subjects form a part of her main focus, which is to professionalise future teachers for their work in a diverse society and in multilingual classrooms. You can find a list of her various publications in German and English here: https://www.alishaheinemann.eu/publikationen/
Working in the field of Education for almost 20 years now, she has carried research and taught abroad in departments of Edcucation at different universities (University of Vienna, Austria; University of Bielefeld, University of Hamburg) and worked in different research projects in the Basic Adult Education, Second Language Classrooms for Adults, Schools for General Education and Schools for Vocational Training.